From the desk of Seb Kirby.
I hope it will be of interest to read a summary of the most interesting issues that I've been posting, blogging and tweeting about during the month. As I hope you'll agree, August was anything but a quiet month!
Pricing Your Book – 99c or $2.99?
I've been writing a series on my blog series to let writers and readers know about my 'one month experiment' with the price of my thriller 'Take No More'. You can follow my adventures here.
An interesting reply came from small press publisher Robin Sullivan:
'I applaud you for doing experimentation – it is great to see indie authors thinking about pricing and adjusting as that's what "real publishers do". My only complaint…is that you are only considering $0.99 and $2.99.
'My small press prices our books at just under $5 ($4.95) and we sell thousands (and tens of thousands) of books each month.
'Some examples: Nathan Lowell 9,500 books in July, Marshal Thomas 19,500 books in July, Leslie Ann Moore 5,500 books in July, Michael J. Sullivan 11,500 books in January). None of these are "big names" they are essentially "indie" unknowns but with the proper marketing you can make some really good money even above the $2.99 price point.
'Just wanted to point out that there are other options in pricing – but as I started remember – to test and document your experiments.'
Here's my reply:
'Thanks for those comments and congratulations on those impressive sales figures.
'Can I ask: are they for print books or ebooks? (I noticed later that this is a mixture of digital and print books)
'I agree that it would be useful to test the market at higher price points. The problem as I see it is that most indie authors lack promotion resources and hence attempt to sell largely on low price alone since this is something in their control. This leads to a race to the bottom with 100,000 word novels offered at 99c or less – and even the resort of giving work away free to get attention.
'So, what is it, do you think, that indies need to know to more effectively market their work and move away from low prices? If they knew that, I'm sure they would want to ask for higher prices, especially if they might lead to excellent sales figure like yours.
'I agree with you on experimentation over price. Do I have the courage to try 'Take No More' at $3.99 or $4.99? That's one to think long and hard about!'
So, in light of those sales figures, are indie writers underpricing? It's a debate that will continue, no doubt.
You can see the July update page and the comments page here: How To Price Your Book – $2.99 or 99c – July Update
Here is the link to: Ridan publishing
Kindle published writers in the news
Lee Child
Congratulations to Lee Child on sales in the UK of 32,275 in the first week for his new trad published thriller 'Worth Dying For'. And at £7.99.
Lee Child © Sigrid Estrada
Here's a post I made on Lee Child on G+:
Billboard seen yesterday – 'Are You One Of The 50 Million?'. Then, lower down: 'Lee Child's Reacher novels have sold 50 million worldwide.' That's something special.
Then, looking a little deeper, I see that Lee Child has a new book out with the 'Telegraph ' reviewer saying he's 'better than Dan Brown'. And that there have been talks with Tom Cruise about playing 6′ 5″ Reacher in a movie! And that the English-language rights to his next four books have been sold for almost £9 million.
And that 'Lee Child was born in 1954 in Coventry, England, but spent his formative years in the nearby city of Birmingham'. Wow! he's almost a Brummie! How much better can it get! (LOL)
But, seriously. Congratulations, Mr Child! Those are great achievements!
(Personal note: Birmingham's my home town; it gave me a lot. My first thriller 'Take No More' is out on Kindle and is being well received. I'd settle for 0.1% of Lee Child's sales……..but then I've always tried to lower my expectations! (LOL)
Here's the link to the 'Daily Telegraph' article:
And the 'LA Times' article on Tom Cruise as Reacher:
John Locke signs traditional publishing deal with S&S
John Locke
Did you see that that John Locke has been in the news recently? Indie writers have been interested in him for a number of reasons. He's the first indie to sell 1 million digital books. And he wrote a very revealing account of how he did this which itself became a best seller.
Now, he's signed a publishing deal with one of the big 6 publishers. As the New York Times says: "Mr. Locke said he wanted to allow readers `traditional access' to his books, which include the Donovan Creed thrillers and several westerns. Simon & Schuster, which called it `a win-win for all concerned,' said it would begin to print and distribute Mr. Locke's books in February, making them available in bookstores and through online retailers."
Looks like a trailblazing move since it seems that he will keep the rights to market his work digitally while S&S deal with the print versions. Another sign (alongside Amanda Hocking and J K Rowling) of author power?
More details are here
Janet Evanovich and Kathryn Stockett join the 1 million Kindle sales club
Congratulations to Kathryn Stockett, author of "The Help," and Janet Evanovich on one million sales! They join Steig Larsson, James Patterson, Nora Roberts, Charlaine Harris, Lee Child, Suzanne Collins, Michael Connelly and John Locke.
Remarkable that Kathryn Stockett has achieved this with a single title: "The Help". She is also the first indie debutante to achieve this.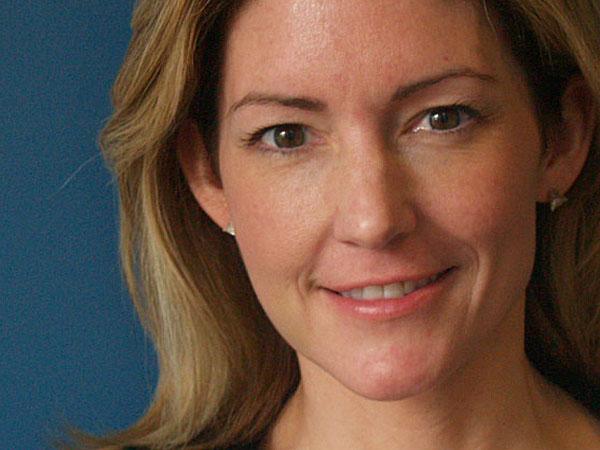 Kathryn Stockett
Details are here.
Traci Hohenstein
Author friend Traci Hohenstein reports 10,000 sales for her novel 'Burn Out' in August and posts on her Facebook page:
'A bit of news to share with everyone, I have decided to sign with a literary agency Dystel & Goderich. I'm very excited to be partnered with such a great agency and look forward to great things to come!'
Traci Hohenstein
Congratulations and best wishes for continued future success!
The move to short and even shorter
A distinct short book market emerging…..
I was interested to see the following in the 'Guardian' newspaper:
'A distinct e-book market is emerging, not only of digital versions of existing books but also shorter texts at low prices. A series from Ebury, 'Lives Less Ordinary', consists of e-books of no more than 20,000 words as £1.99 or less. The first batch has been edited from previously published memoirs.'
Some thoughts.
How do readers feel about books as short as this? (In terms of the novel, this would be a revival of the novella form).
Will readers be aware that they are buying a short work?
One of the most intelligent replies is that readers can always look at the file size of the work in question! So, even when a word count or page length is not given, you should be able to get a good idea of the length of that short book! However, looking at Lee Child's 'Second Son', the file size is given as 161 KB and we know that is a short. So maybe a few images can boost the file size……
KDP going short with amazon Singles
More evidence that short form books are being taken seriously comes from amazon's Kindle Singles programme. When launched in January, it was aimed at "serious writers, thinkers, scientists, business leaders, historians, politicians and publishers" and it remained low key. But at the end of July, amazon opened this up to 'everybody' with an open submissions page: Kindle Singles submissions
Submissions are invited of 'typically between 5,000 and 30,000 words'. Amazon is here behaving much like a traditional publisher, with editors reviewing the submission and getting back with the decision 'within two weeks'. Though often thought of as reviving long form journalistic pieces, it is made clear that fiction is not excluded: 'A Kindle Single can be on any topic. So far we've posted fiction, essays, memoirs, reporting, personal narratives, and profiles, and we're expanding our selection every week. We're looking for high-quality writing, fresh and original ideas, and well-executed stories in all genres and subjects. (However, 'We are currently not accepting how-to manuals, public domain works, reference books, travel guides, or children's books).
And there are further criteria:
• Length: 5,000 to 30,000 words
• List price: $0.99 to $4.99
• Original work, not previously published in other formats or publications
• Self-contained work, not chapters excerpted from a longer work
• Not published on any public website in its entirety
Seems to me that this favours condensed versions of previously published material. (Reminds me of some of my earliest reading experiences as a child, saving pocket money to buy Woolworth's Classics)
When I checked, there were 84 Kindle Singles accepted and published at amazon US so far.
Oh, and indie authors are reporting a new amazon KDP phenomenon – digital rejection slips!
In another 'amazon behaving like a conventional publisher' strand, Kindle Indie Books has been established in which the books selected are chosen by amazon staff on criteria that are not made public. The link is here.
Lee Child Short
Lee Child has a Kindle Single 'Second Son' which is basically a short story with a nice cover. The price – $1.99. It's #10 paid for in Kindle Store! There's is no word count given in the product description. One reviewer said that he finished it in 45 minutes. Surely this raises again the question of the prices being charged by indie authors…..
Link is here
Google translate. How bad can it be?
Writers posting on German discussion sites are tempted to use Google translate. I've used it myself. How good is it? Here's a little test:
Take the original message in English:
Top Kindle thriller 'Take No More' for that great holiday read.
Something to load up on your Kindle before going away to that idyllic spot you've been looking forward to. It's a fast paced, thrilling read with more than one bittersweet twist in the telling. Just right to dip into on your break.
Translate it into German using Google translate. Take the German translation and translate it back into English and you get:
To read for this beautiful holiday: Kindle Top Thriller 'Take No More'.
To load something up on your Kindle before they away to the idyllic location are looking forward to you. It is a fast, exciting read with more than a bittersweet twist in the tale. Just the thing to break in your dip.
So, apologies to speakers of German could be well in order! (LOL)
I Write Like……..
Who do you write like? This is fun! Try this free site to analyse your writing. I Write Like
I tried the opening chapter of my thriller 'Take No More' and the answer blew me away – Dan Brown!
I take that as a considerable complement……..(LOL)
You can check out 'Take No More' here: US or
UK or
DE.
That's all folks! Look out for a further update in October.
Best wishes
Seb
Views – 1518